SEL for Students
Social and Emotional Learning (SEL) materials for students from Kindergarten through 12th-grade. Our SEL materials are CASEL-aligned, classroom-ready, engaging and student-centered, and use evidence-based best practices including using trauma-informed practices and being culturally responsive.
Classroom-ready, CASEL-aligned SEL materials for K-12 students.
Our SEL student planners and digital class packs make integrating SEL easy for teachers, engaging for students, and benefit school leaders by creating a seamless SEL journey that is scaffolded for each grade-level using evidence-based best practices. Seltrove's student materials use trauma-informed practices and all lessons and activities are written within a culturally responsive lens.
Our Student SEL materials are
CASEL-aligned with evidence-based lessons & activities
Carefully sequenced to build & reinforce skills at each level
Student-centered with real-world applications
Accessible & appropriate for all learners
Explore our SEL for Students options: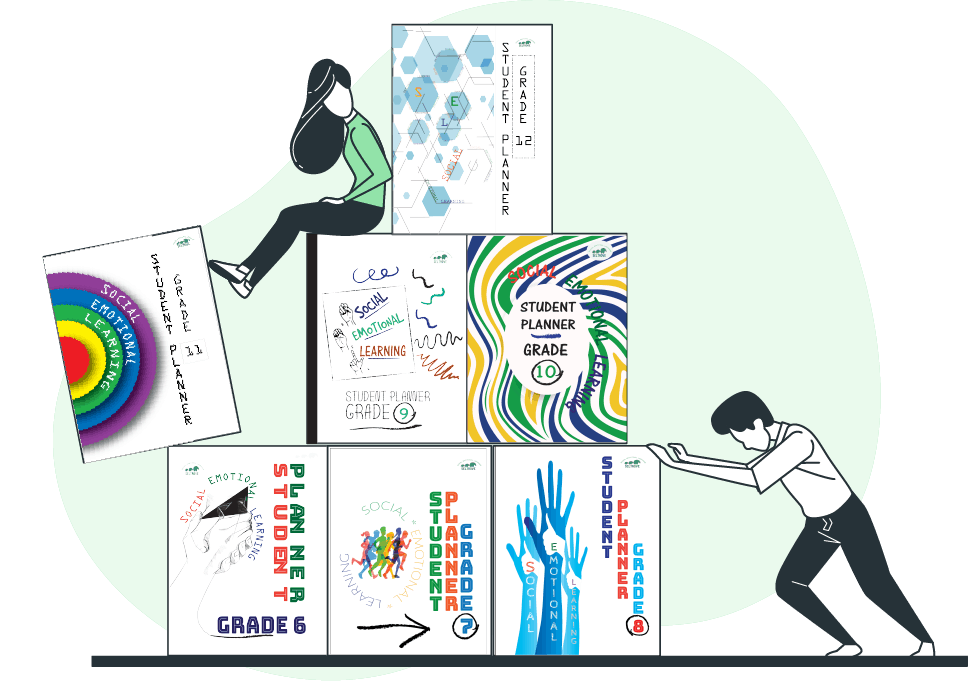 SEL Student Planners


Printed planners with a year's worth (1 per week) of SEL lessons and activities plus an agenda book for each week of the year. This 2-in-1 resource is classroom-ready with no teacher preparation needed.
CASEL-aligned with a focus on all 5 competencies

40+ lessons and activities for the entire school year

An agenda book and calendar for self-management

Anti-bullying skill building

Trauma-informed best practices & culturally responsive

Multiple self-assessments & reflections
Get started ordering for your school
Learn more about each planner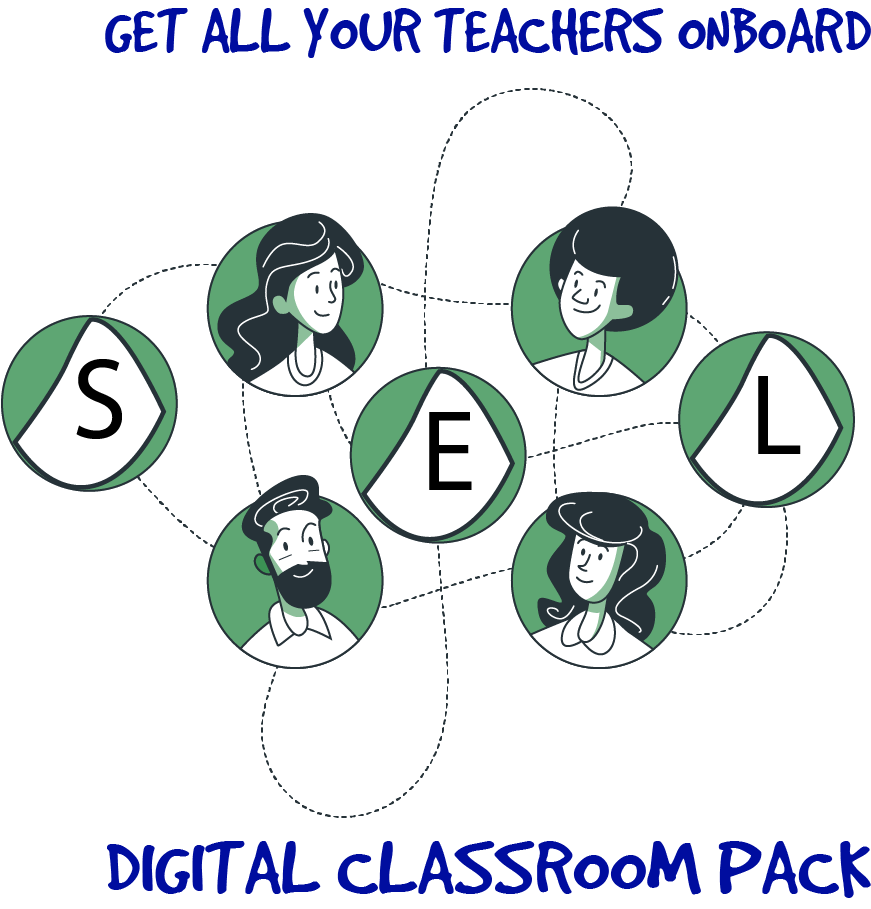 SEL Digital Class Packs


Digital class packs provide entire classes (or schools) with a year's worth of SEL lessons and activities, while giving teachers tips on how to teach each lesson. Teachers can either print each lesson or upload it to their LMS.

CASEL-aligned lessons & activities

Year long subscription for an entire year of SEL

Teacher tips and support

Anti-bulling skill building

Multiple self-assessments & goal-setting activities

Trauma-informed best practices & culturally responsive
Learn more & Enroll


"It's a teacher-student must have!!! Love this planner!!"
"The planners are very comprehensive. They are significantly better than what we currently use."
- Dave R. Bifolchi, Teacher
"I love love love these!"
- Susan petang, coach & mindfulness author
Frequently Asked Questions
What training does a teacher need to use Seltrove's Student Materials?
Lessons take about 10-15 minutes to complete once a week. Many lessons also include extension activities that are optional ways to add more SEL practice into your weekly SEL lessons and activities.
Lessons are designed to flow easily into busy school days and easily integrate into busy teacher's schedules throughout the week.
Do I need to install any software to use the SEL Digital Class Packs?
No. All you need is an internet connection and a device of your choice. You can access the digital class pack on any computer, browser, tablet or mobile device. All browsers are supported.
30% discount offer!
Click the button to make this offer yours! Limited-time only!